Become SAP Family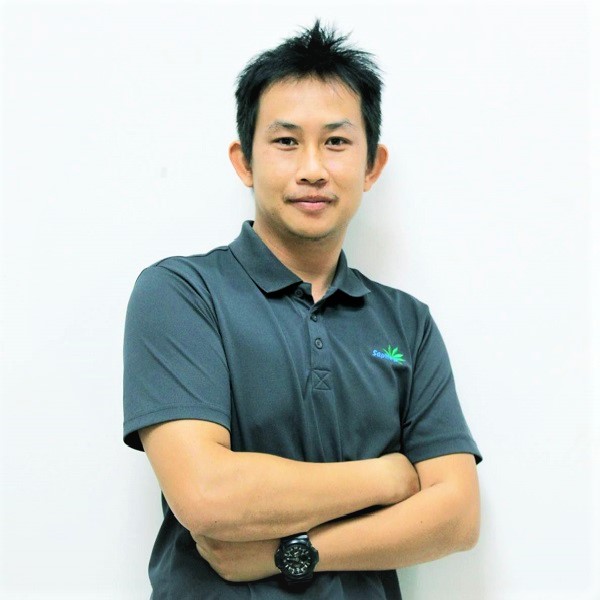 Best Employee of 2019
Mr.Chakkaphop Thepdaeng
Lab leader, Quality Assurance Division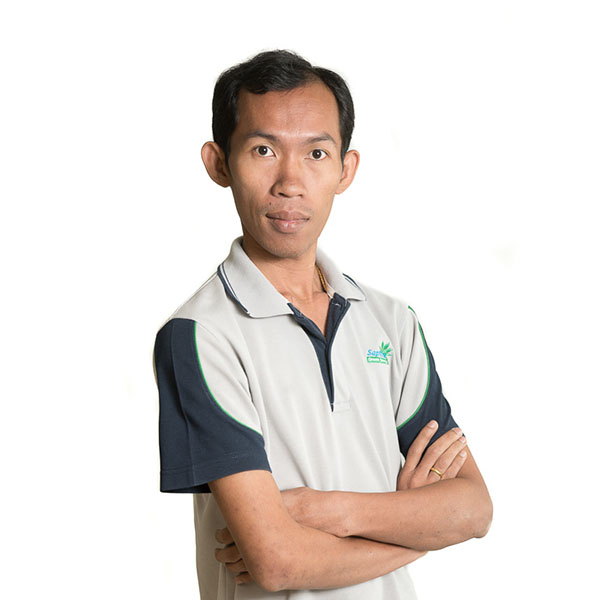 Best Employee of 2018
Mr.Kritsana Mongsawang
Lab operator, Quality Assurance Division
I would like to thank the company for the opportunity to work near my home. This is large-scale organization that unbelievably gives me the feeling like home and treats me like a brother. Also, the organization has never walked out on surrounded communities and teaches our children and people what is necessary. The organization, furthermore, hold the activities which lift up my happiness. I am so impressed being Sapthip's member. It's too innumerable to explain further. The only thing I could speak out for now is that I have been happy since I stepped in this company. Thanks Sapthip for the chance given, thanks the executives, managers and co-workers. I'm happy to meet you guys.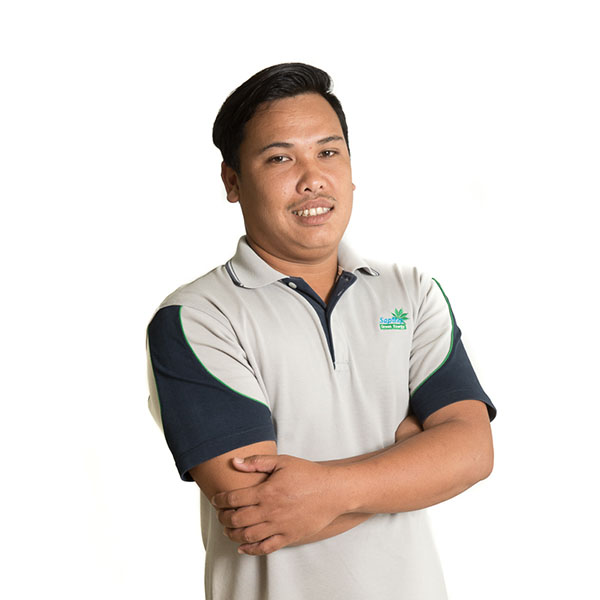 Best Employee of 2017
Mr.Phaithoon Sawaddee
Foreman, Biogas Division
I'm so delighted I became Sapthip family. It is undeniable that there must be obstacles in every work but how we fight it together as a strong good team makes us through the rough moment and succeed until now.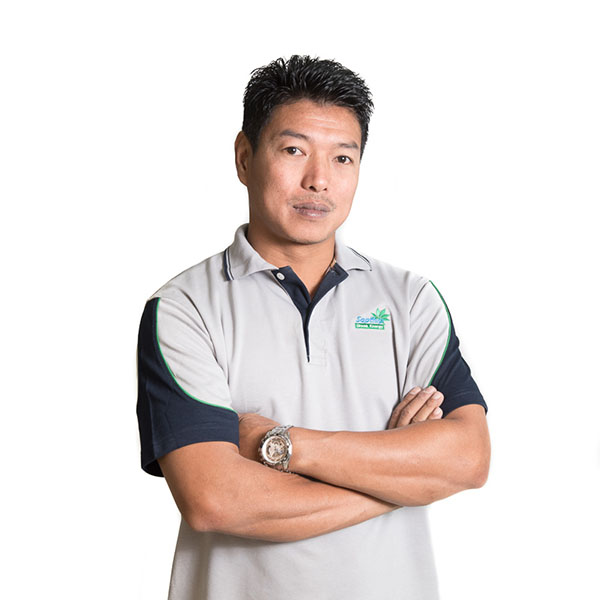 Best Employee of 2016
Mr.Somkiat Duangkhaew
Boardman, Utility Division
I'm so thankful for Sapthip to give me the great chance to work with. So many things I was impressed by this company. The office is so near to my home and I spent 8 hours a day here so this is just like my second home but a lot bigger. Until now, it was 10 years I worked here. If this company was no good I would leave for years before I'm speaking my mind now. I love almost everything here because of these things, global-standard operating systems, safety and health concern to personnel, creative activities, listening to personnel's voices, technology application onto working, and social & environment responsibilities. Moreover, equality happens here all the time. Every positioning level is treated equally. There are welfares to all personnel. I'm sure I cannot express all my feelings in words. The only thing I know now is that I am developing myself day by day and make me a professional operator. That's because of Sapthip. Thank you.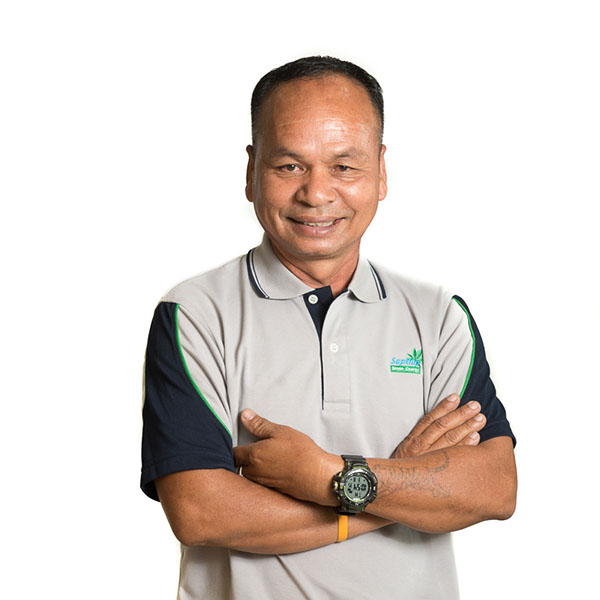 Best Employee of 2015
Mr.Janda Srikhot
Security leader, Safety Security Health and Environment Division
I'm so honored to receive this prize. For all the time I spent in Sapthip, I got good colleagues, good supervisor and that's much more enough for me to get in workplace.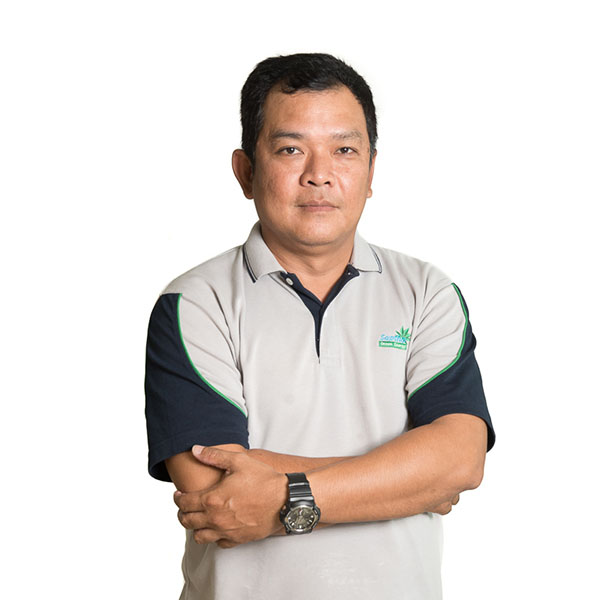 Best Employee of 2014
Mr.Pramoth Phoainchan
Chief of Landscape Management Division, Landscape Management Division
I began working with Sapthip since 2009 and have seen a lot of positive changes and evolution of the company especially operational system development and human resource development which creates more expertise and that makes my working path steady. I'm so grateful working with Sapthip and I will walk together with Sapthip as long as I can.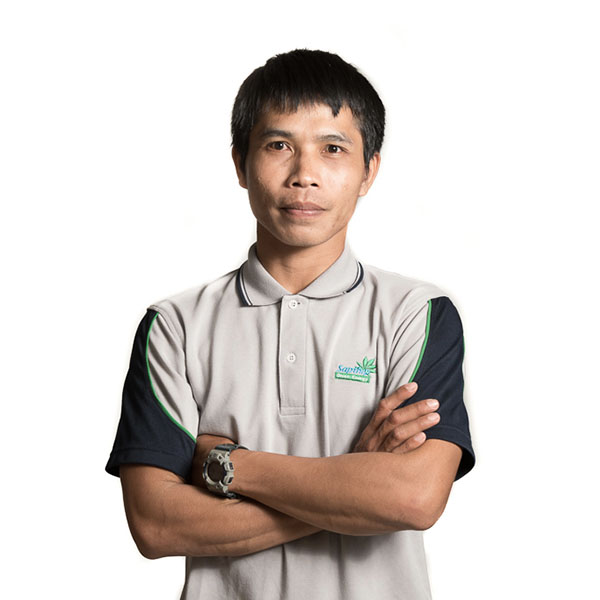 Best Employee 2013
Mr.Somporn Deesut
Foreman, Warehouse Division
Sapthip is one stable company and offer fair welfares. Even the company's scale is large but I feel warm as we live together like family. Operational systems were applied in all jobs. All executives emphasizes on developing operational systems which make our working life easier and up-to-date. I could apply some process to my homely routine as well.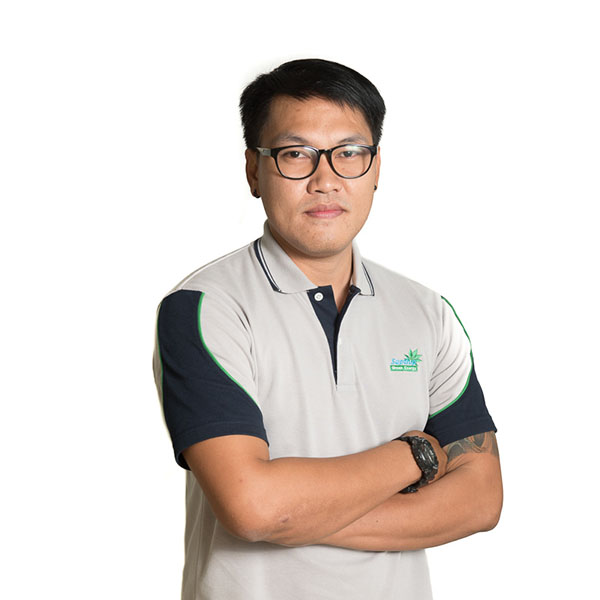 Best Employee 2012
Mr.Samart Phasuda
Foreman, Production Divition
"I don't call this place workplace, I spent more than 8 hours a day here; I called home." From the very first day of my working life in Sapthip, it was 10 years already. I would like to thank my supervisor to give me opportunities to prove myself, my co-workers who cooperated. So far, we will keep up working to accomplish organization's missions.